GA4 Workshops: Get your team up to speed on GA4
Learn everything you need to know to get started in GA4 with private team workshops.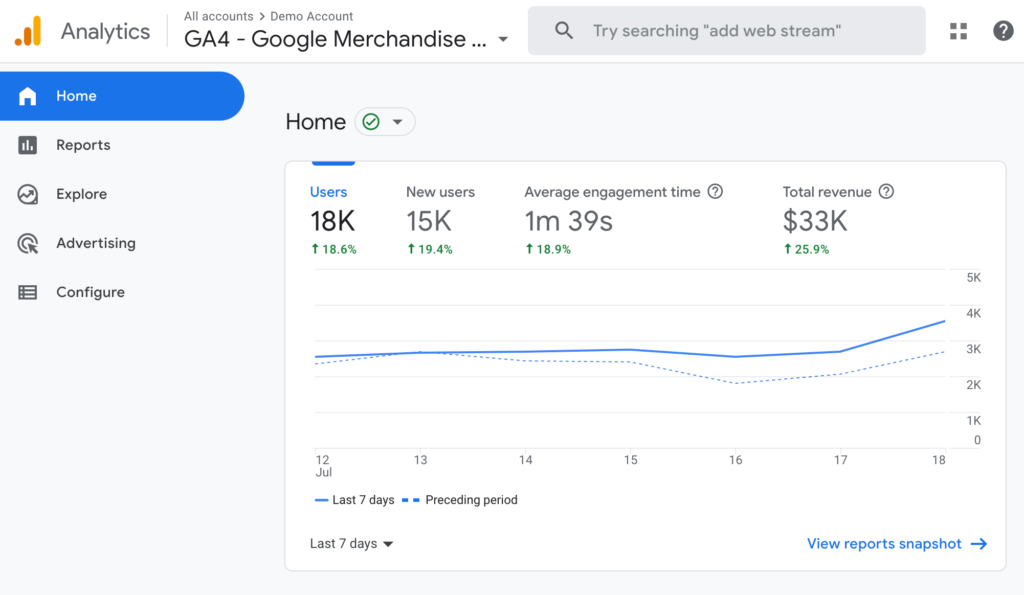 After your team workshop you'll know:
✔️ Key differences between old GA and GA4
✔️ How to work in the GA4 interface
✔️ Understanding Reports layout
✔️ Customizing Reports
✔️ Data models (data-driven vs last touch) and how to compare them
👋

Hey! I'm Steve Lamar. 

I'm a Web Analyst and the founder of Really Good Data. I take a marketing first approach to every GA4 training and workshop.

I have trained hundreds of people to help them get going in GA4 and can help you too!
Let's chat about your GA4 workshop
Send me a a note to discuss your training needs…
👇👇👇